Lisa earned her J.D. Degree from Maine Law School in 1992. Upon graduation, she worked in private practice for six successful years.
In 1998, Lisa became one of the first judicial officers to serve in the (then) new Family Division of the Maine District Court where she presided over family law cases for almost five years. At that time, Lisa believed that by starting her own practice, she could be more effective in helping people deal with a variety of legal matters and with greater flexibility.
For over 27 years, Lisa has represented numerous clients in Maine's District, Superior, and Probate Courts as an attorney.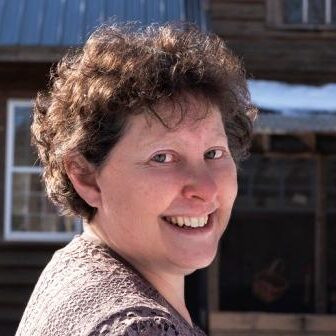 A Reputable Estate Planning Lawyer at Your Service
The Representation You Need
Lisa's current practice areas include estate planning, probate, wills and trusts, guardianships and conservatorships, and a variety of other legal matters. No matter what you're going through, Lisa is here to help you and your family sort through the necessary legal matters in order to get the results you deserve. Whether you need an attorney to represent you in your probate case or your loved one is looking to write his or her will, Lisa is the attorney of choice in Portland and Southern Maine.
Do you need a Will for yourself? Do you need to set up a Trust? Do you have an elderly loved one who needs assistance with estate planning?
Lisa has the knowledge and experience to ensure everything is properly prepared now and appropriately distributed when the time comes. No matter what phase of life you're in, you may need a professional and compassionate attorney to guide you. Lisa is here to clarify any concerns you may have and answer your questions pertaining to the often complex legal matters that life may present.
Lisa J. Friedlander, Attorney at Law provides effective and compassionate legal services for Portland, Windham, Scarborough, & other areas in Southern Maine.
Learn More About Practices Areas and What Lisa Can Do For You
For Estate Planning, Wills, Trusts, Probate & More, Give Lisa A Call!
Questions? Call Or Email Now